 Through journeys to the Holy Land, along with a curriculum focused on Christian leadership and Israel studies, Passages strengthens the faith of Christian students, connects them to Israel, and prepares them for a life of Christ-centered leadership.
Colleges/universities represented
for walking the land where Jesus walked and traversing the paths of the patriarchs, kings, prophets, and the first disciples. The origins of both ancient Biblical faith and of a present-day nation, rich with culture, diversity, beauty, and challenges, are in Israel. Passages gives ministries and groups the opportunity to discover their spiritual heritage and strengthen their faith—all while growing in fellowship.
Our trips develop and empower the next generation of Christian leaders by instilling a strong faith-based foundation and providing opportunities for growth and discipleship.
Prep
Travel is tricky, but we've got you covered. We make sure you're well prepared for a life-changing, 9-day trip to Israel.
Travel
Encounter Israel—both its rich history and modern splendor—with a group of other students as you define life and faith for yourself.
Lead
More than just a trip, Passages helps you build on your experience and invites you into a community of future leaders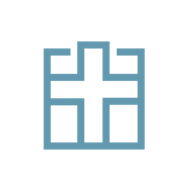 Strong identity in Christ is a cornerstone of Christian leadership. We've brought over 7,000 students to the Holy Land to discover the ancient roots of Christianity.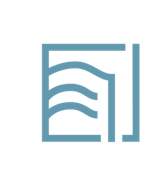 Israel is not only rich with history, but also with culture, ingenuity, and technological innovation. We equip students to build bridges of friendship with Israel.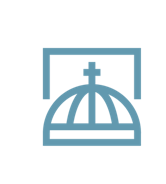 Before, during, and after the trip, Passages gives students the opportunity to discover their spiritual heritage and to develop strong convictions.
"ISRAEL! A dream come true to see this place and learn about our God in the Holy Land! Leaving feeling humbled, challenged, in awe, and so grateful."
SARAH: Passages Participant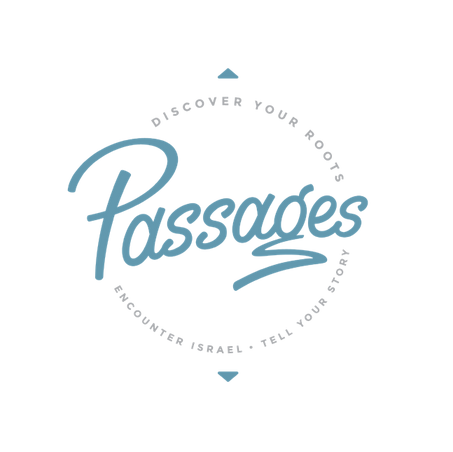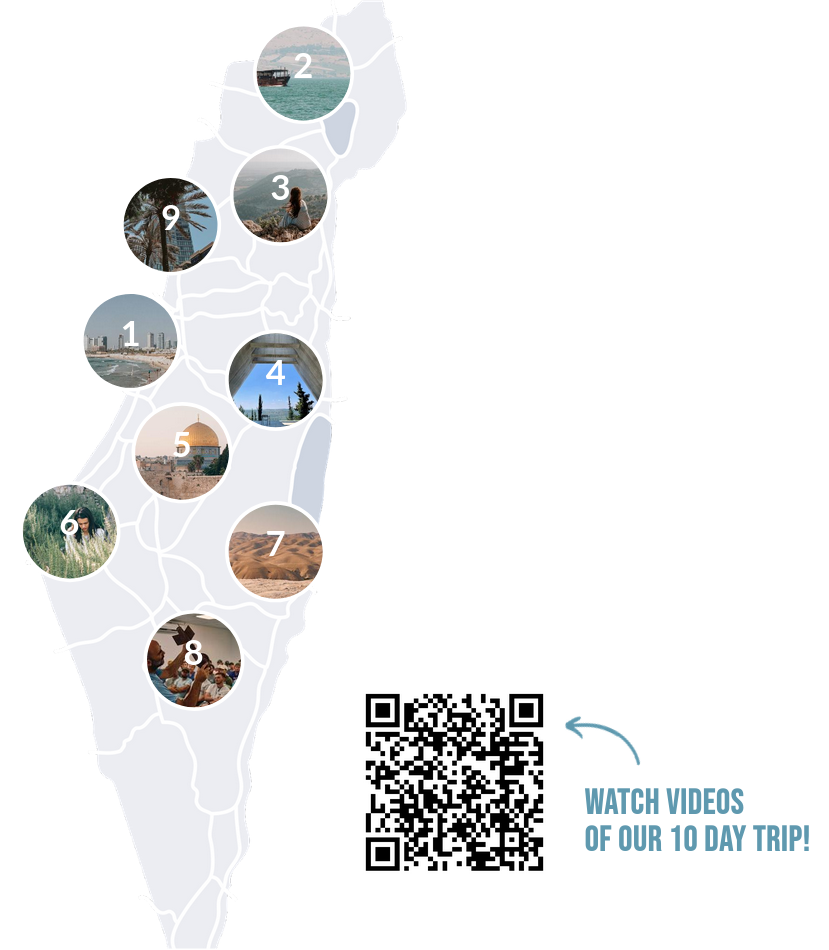 Land at the Ben Gurion Airport and get settled in for your 9-day journey ahead.
DAY 2: The Ministry of Jesus
Today, you explore the Galilee region and the headquarters of Jesus's earthly ministry. You'll take a cruise on the Sea of Galilee.
DAY 3: The Hometown of Jesus
Today, you'll go on a morning adventure - Jordan River rafting! You'll then travel to Nazareth and hike to the top of Mt. Precipice before visiting a local school to meet Israeli teens.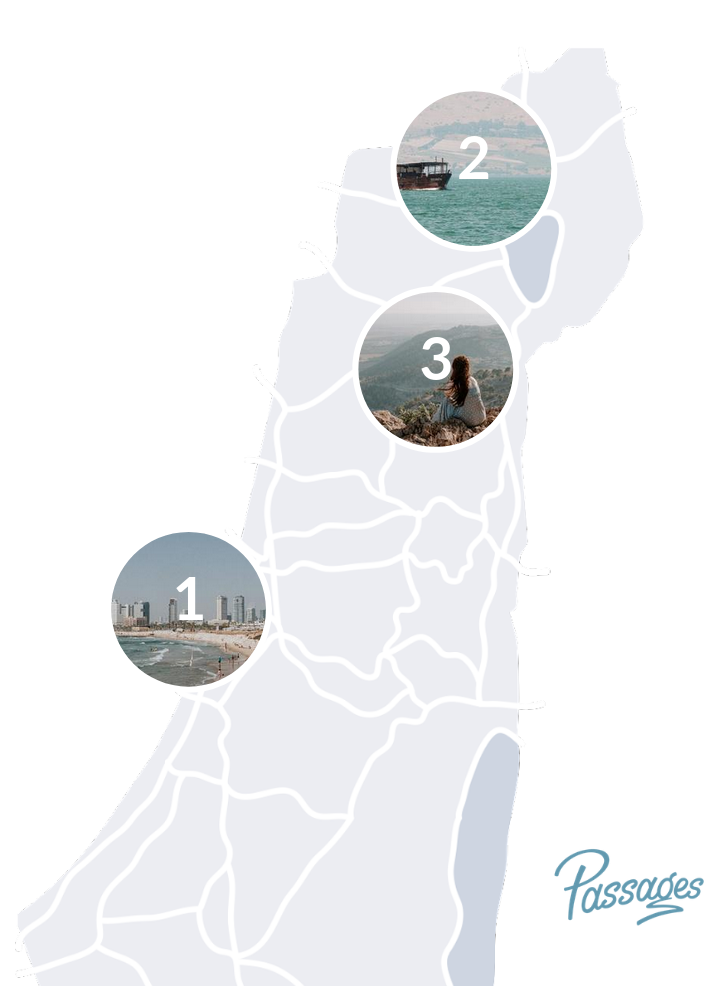 Today, you'll visit Yad Vashem, Israel's Holocaust Museum. Next, you'll head to a service project and then experience a night of worship in Jerusalem.
DAY 5: Patriarchs, Prophets & Kings
Today, you'll experience ancient Israel. From the City of David to the Southern Steps of the Temple Mount, the Bible will come to life in a new way! You'll wade through the water of Hezekiah's tunnel on your way to the Western Wall to welcome Shabbat and enjoy dinner with a Jewish family.
Today, you'll journey in the footsteps of Jesus by walking down Palm Sunday Road on the Mt. Of Olives to the Garden of Gethsemane. You'll then walk along the Via Dolorosa toward the Garden Tomb. Tonight, a Palestinian Christian will share his story.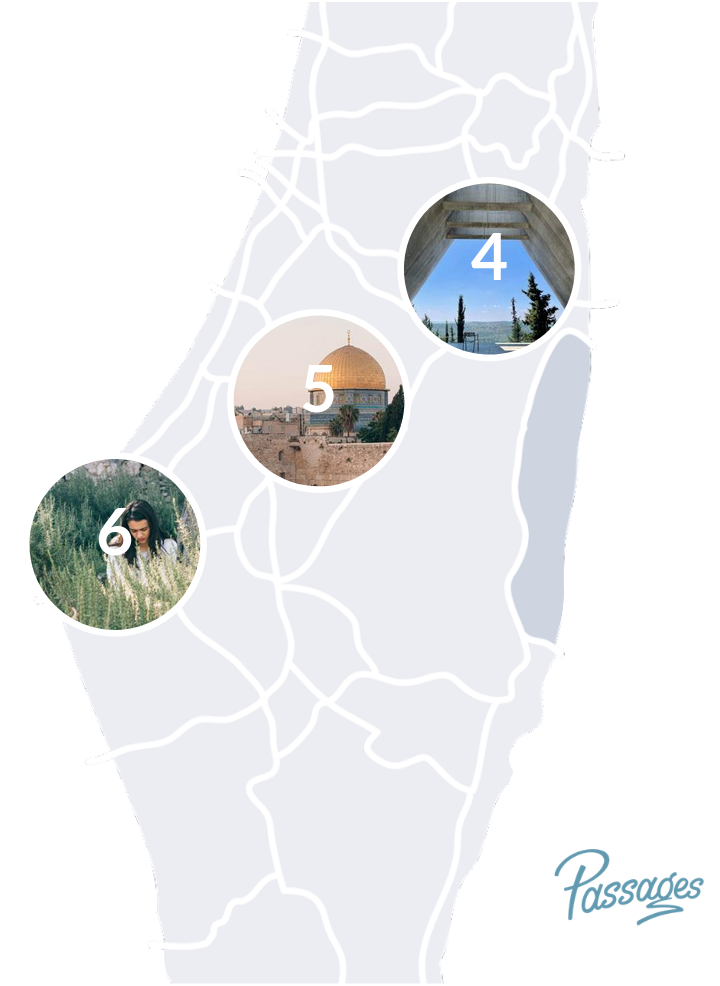 Today, you'll take in the beauty of the desert view at Masada, float in the Dead Sea, visit the Ein Gedi nature preserve where David fled from King Saul, and ride a camel!
Today, you'll be going to the Valley of Elah where David fought Goliath. You'll then head to Sderot to hear from a local resident about the history of modern Israel and the challenges of the Israeli-Palestinian conflict.
Today, you'll go back to where you started, as you prepare to leave Israel. But before you do, you'll experience Independence Trail. You'll then be immersed in the rich Ethiopian Jewish culture and history Tel Aviv offers. Lastly, you'll have a final debrief and a fun art activity before saying goodbye to the Holy Land.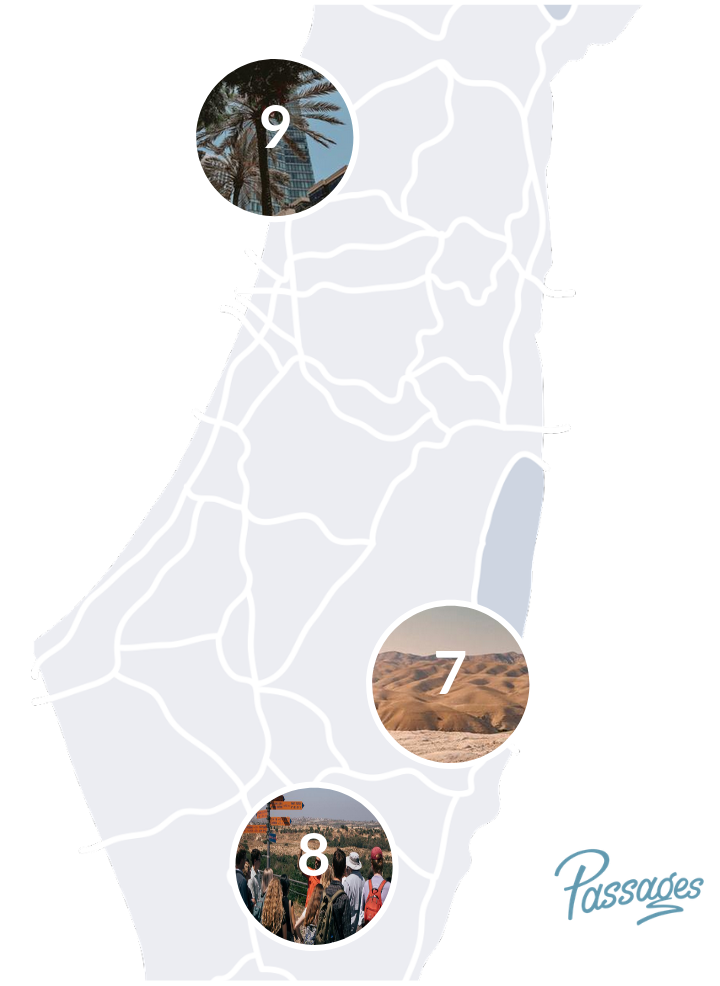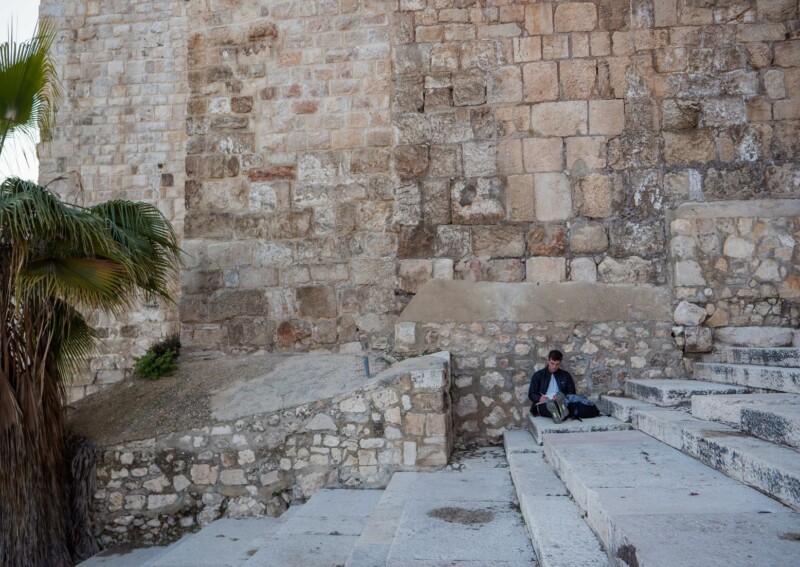 Ministry Partners from all across the United States.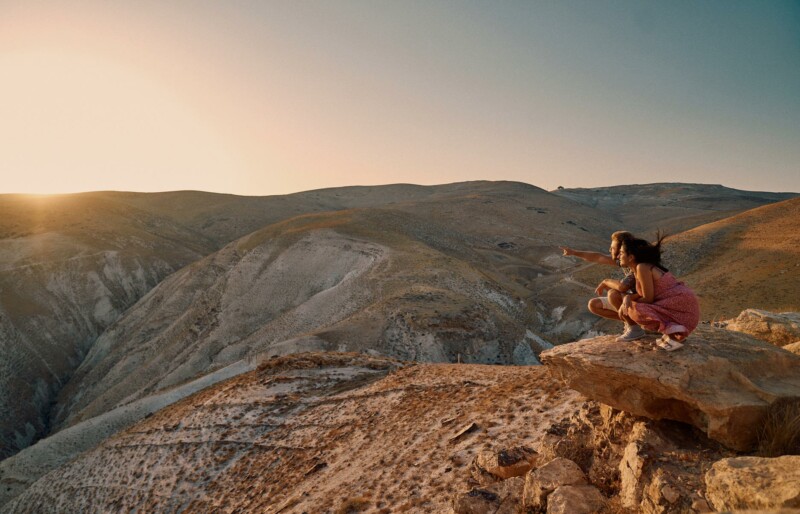 Student participants have traveled to Israel on a Passages trip.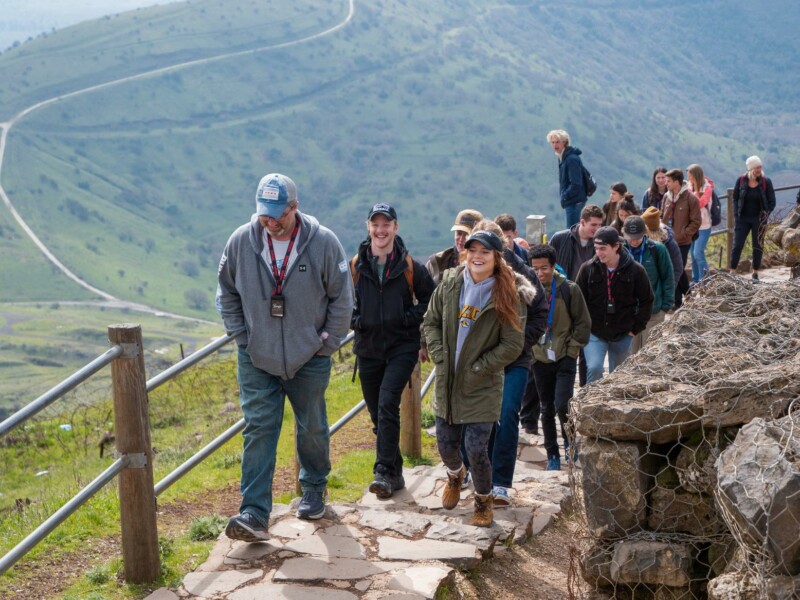 "It's been three weeks since I saw this land for the first time and nothing has been the
same since."
JANAE: Passages Participant
of participants say: As a result of my experience with the Passages program, I am more knowledgeable about the Israeli-Palestinian conflict.
of participants say: The Passages program will have a direct, positive impact on my career trajectory.
of participants say: As a result of my experience with the Passages program, I am motivated to read my Bible more.
of participants say: A year after my experience in the Passages program, I attend a local church once a week or more.
Pricing Breakdown: 9-Day Experience in Israel:
Before subsidization, the Passages program costs approximately $6,500. Thanks to generous donors, we are able to offer a reduced rate.
Deadline to register is September 30th.
The Passport Agencies current processing times are 8-11 weeks for a standard application and 5-7 weeks for expedited applications. If needed, start the process now. We will ask for a valid passport or proof of a completed application by the registration deadline in order for you to be confirmed for the trip.
Complete this form to receive a link to the application