TWELVE STONES MISSION
The mission of Twelve Stones Classical School is to educate wise, servant-hearted leaders who abide in Christ as they listen carefully, think biblically, and reason soundly to shape culture with the Truth of the gospel.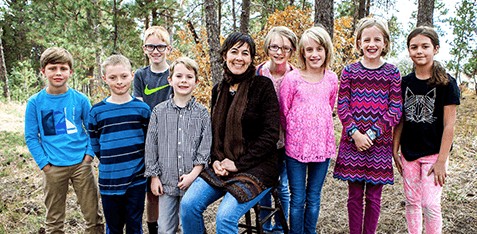 We carry out our mission:
Believing that all things were created by God and reality is most fully understood within the context of His creative and redemptive purposes, we affirm that God is the author of all truth, not just "religious" truth. All creation is continually sustained by the Word of His power and reflects His goodness and order.
Believing the Holy Scripture to be the only inerrant, authoritative Word of God, we affirm that students learn best in an environment acknowledging and submitting to, rather than suppressing, the authority of God and His Word in every area of life and study.
Believing that the Scriptures command us to love God with all our heart, soul, and mind, and not to "conform" to the [thinking] pattern of this world but be transformed by the renewing of our minds, we affirm that students must be taught to think carefully and analytically for God's glory.
Believing that our primary goal is to provide students with both a Biblical worldview and the intellectual tools necessary to assimilate experiences of reality into that worldview, we affirm that our educational pedagogy must enable students to make sense of the world in which they live and equip them to discover the gifts God has given and to fulfill God's purpose for their lives.
Believing that Scripture teaches in Deuteronomy 6 and Ephesians 6 that parents are responsible for the education of their children, we affirm that we are delegated authority by parents to assist them in the education of their children. We will not usurp the parents' God-given parental duty and responsibility. Parents are encouraged to participate in their child's education at the school.
Wondering if Twelve Stones is Right for Your Child?