Twelve Stones Grammar School
Establishing a Love for Learning
Historical periods come alive as students deliver oral presentations in costume, detailing the events and times of ancient Egypt or participating in a barbarian feast. In science, students enjoy nature walks at our pond, seeing and touching the flora and fauna.
The two most important goals for our lower school are to help students gather a robust body of knowledge and to help them develop affections for the scholarly pursuit.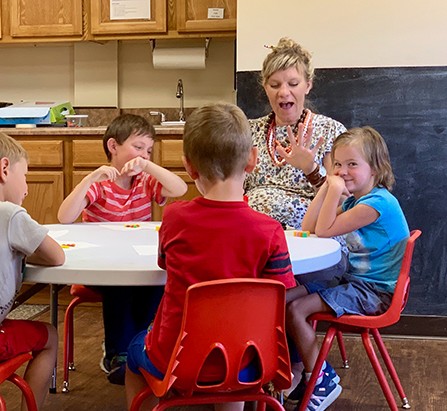 Reading, Writing, and Arithmetic
The classical model emphasizes the importance of literary classics, and students at Twelve Stones jump right into these "Great Books" from an early age.
In English, they master the basics of language as they study spelling, syntax, and vocabulary. In writing, they are taught to express themselves with accuracy, clarity, and vivid description. In math, students master the basic skills and fundamentals needed to prepare them for the higher level mathematics to come.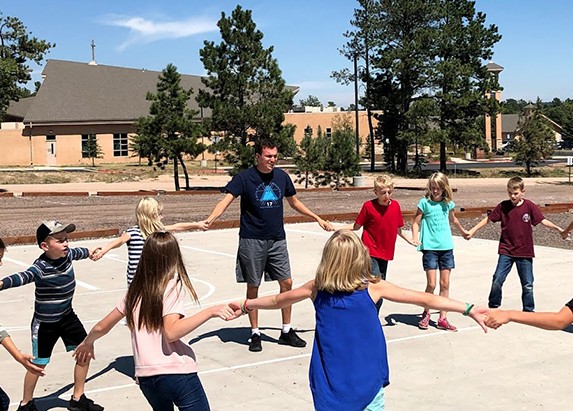 Latin, the Arts, and Physical Education
The study of Latin begins in third grade, equipping students to understand the structure of English grammar and broadening vocabulary from a young age. The program also augments the students' studies of ancient cultures and history. Children discover the beauty of creation as they practice the fundamental skills of music and art. These developing talents are displayed to the community during our annual fine arts events.
Teaching Worldview in the Lower School
All truth is God's Truth. The world was created for God's glory and for man's delight. Accordingly, students are urged towards recognition that everything they study reflects the mind of a Master Designer. Lower School students learn that, through the pursuit of knowledge, we come to understand the Creator's world and our place as stewards of it. We learn to love God and to serve one another.